3dcart Integration
3dcart Integration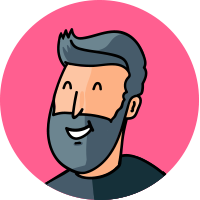 By Scott.Brownlee
updated 7 months ago
You can connect your 3dcart store and add products to your simplebooklet microsite page. This is a great way to make a product sheet or brochure that highlights one or a few of your products and give the customer the ability to buy that product immediately.
Because you can share your simplebooklet microsite in so many ways, you can take your product to your customers, instead of waiting for your customers to find you. Plus your store, with so many products can be overwhelming. With simplebooklet, you are focusing your customer's attention on a few products and highlighting their unique benefits.
3dcart store owners use simplebooklet microsites to promote a curated set of products for a trade show, for a specific client, for holidays and special events, and new product launches.
Connecting Your 3dcart Store
You need to connect your 3dcart store to your simplebooklet account.
Open your simplebooklet microsite in the EDIT tab.
Tap the Integrations menu.
Select 3dcart.
Enter in your 3dcart store web address.
Tap Connect.
In 3dcart, login to your store.
You will then be redirected to your simplebooklet microsite. Now when you open the Integrations > 3dcart > you will see your products that you can add to your microsite.
Add 3dcart Products
To add products to your page, you can do the following:
Open your simplebooklet microsite in the EDIT tab.
Tap the Integrations Menu.
Select 3dcart.
Tap the ADD button beside the product you want to add to your store.
We'll add the product to your page in a content block. You can then resize that content block to change the formatting of your listing.
Formatting Your Product
Now that your product is on your simplebooklet page, you can drag and change the size of the content block to change how your product image and product description are positioned. Portrait sized content blocks will place the image above the descriptive text. If you resize the content block to be landscape, your image will be positioned to the left of your text description.
You can also change the fonts in your text through the text theme tool in the TEXT menu.
Did this answer your question?