Posting to Facebook
Posting to Facebook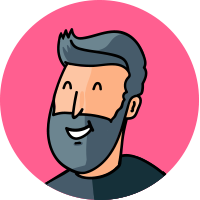 By Scott.Brownlee
updated about 1 year ago
You can post your Simplebooklet to Facebook, a great place to advertise your products with 2.6 billion active users.
Go to the PUBLISH tab.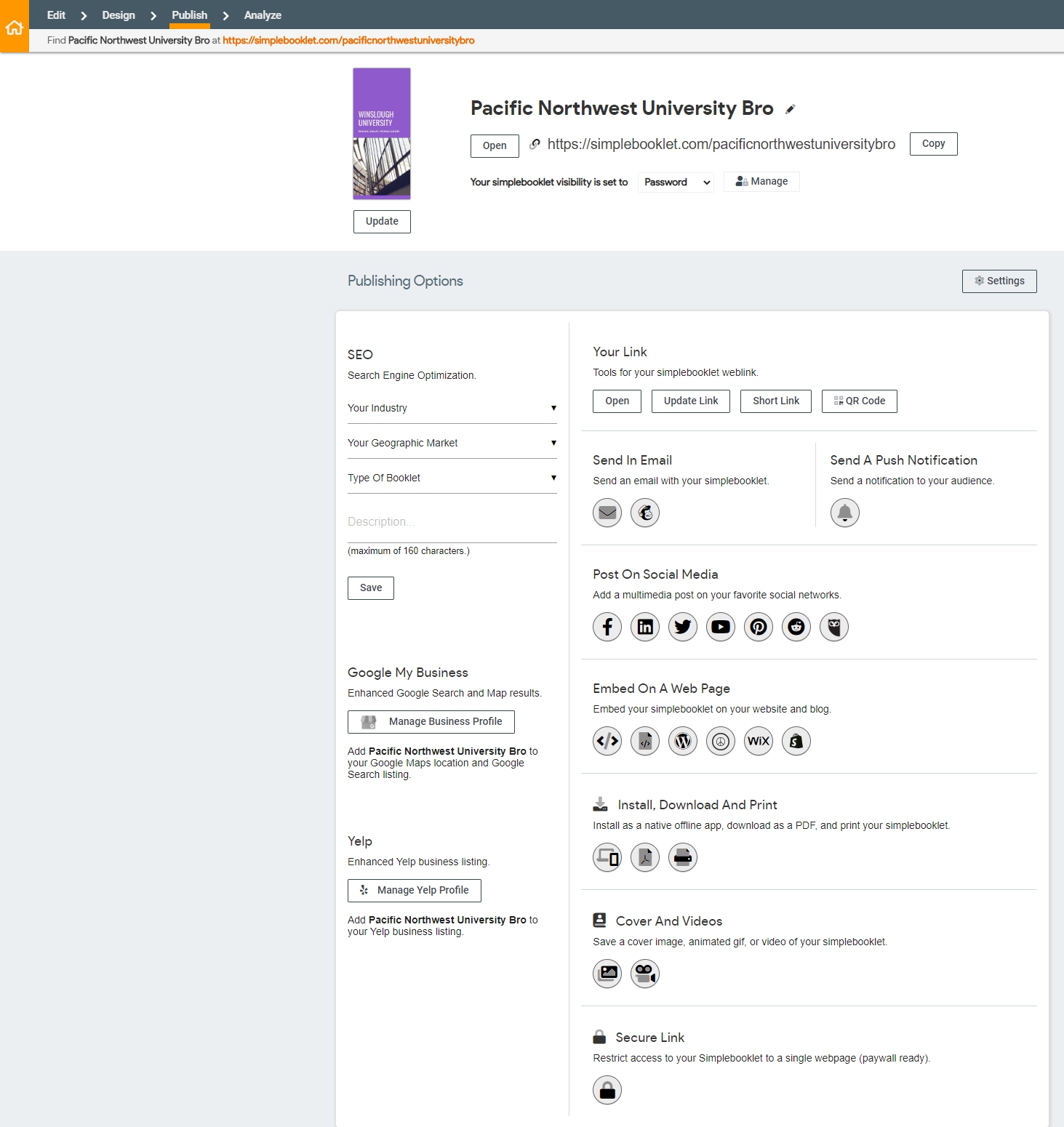 Select POST TO SOCIAL MEDIA.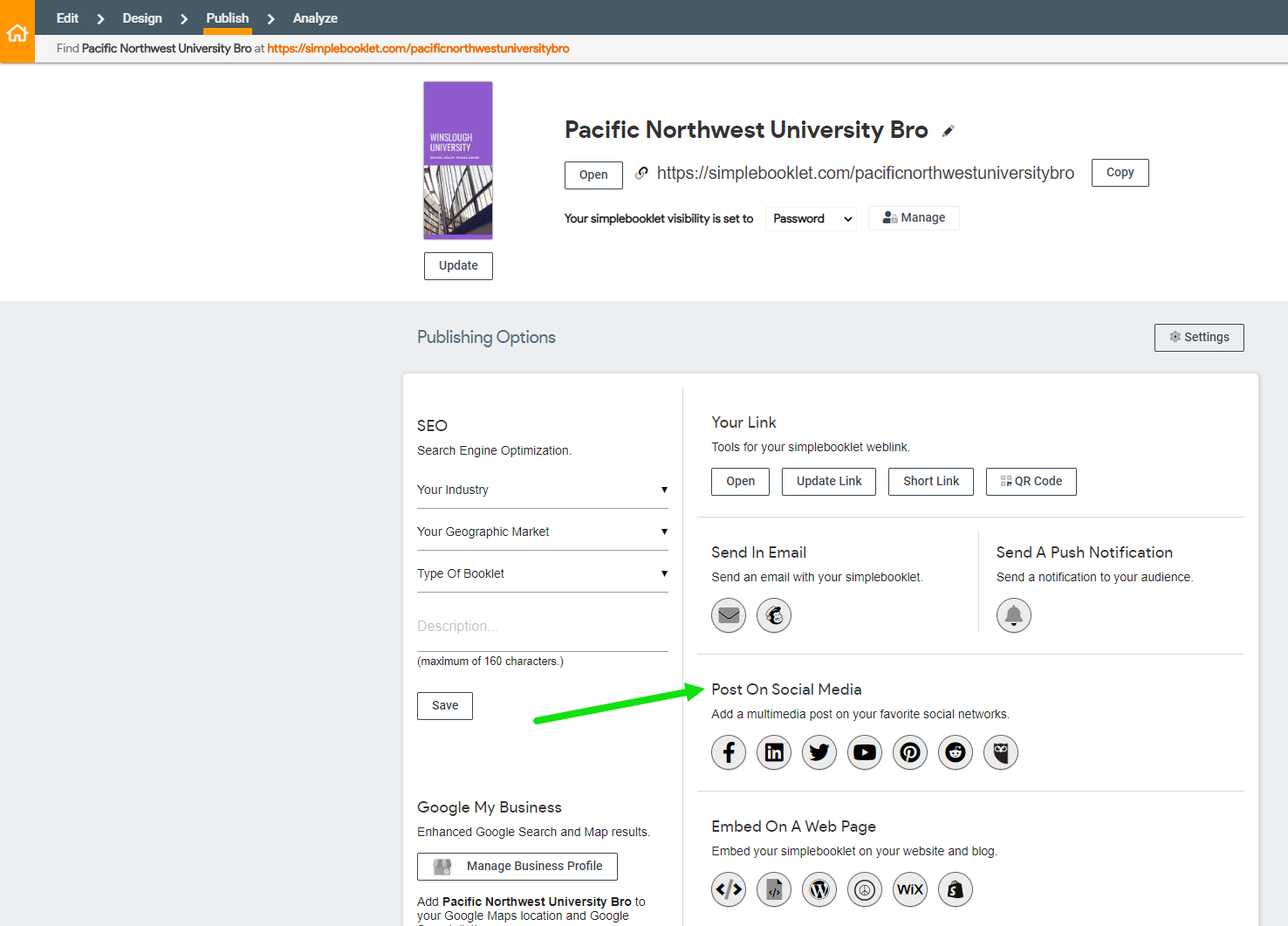 Tap the FACEBOOK option.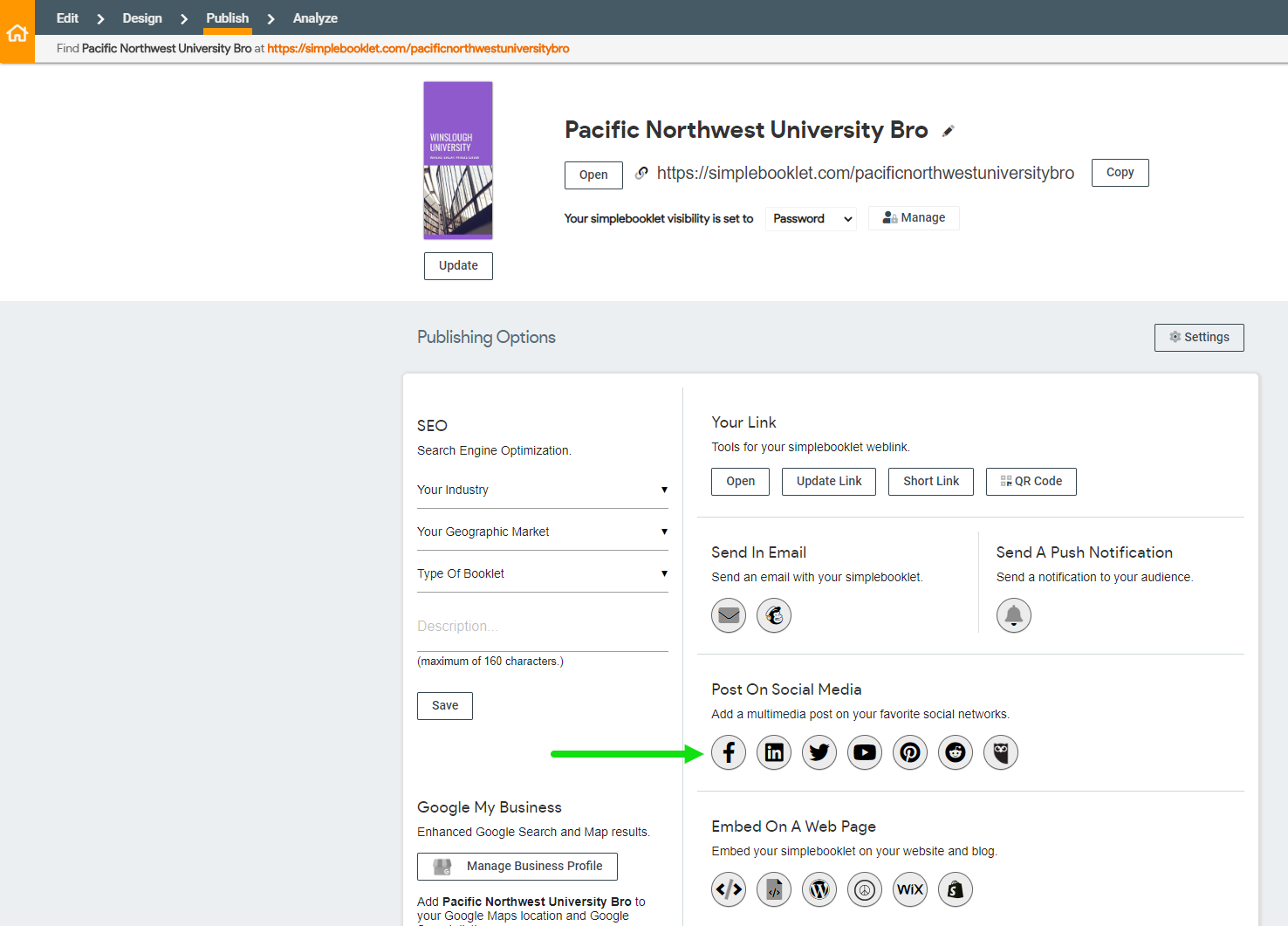 You'll have 4 different options to post to Facebook.
A static image of your Simplebooklet cover page.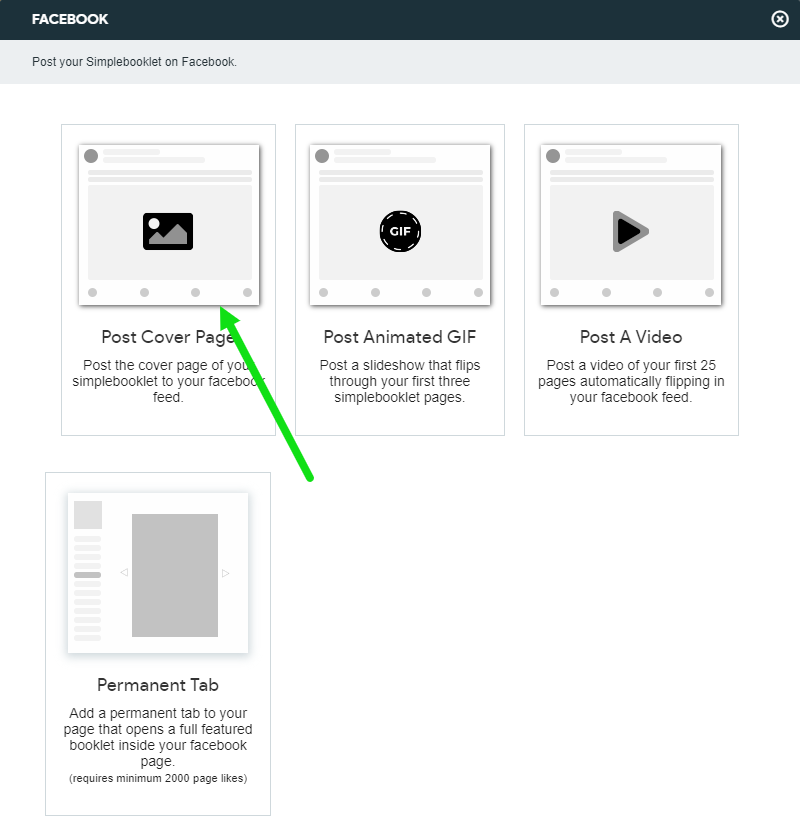 A permanent tab on your facebook page that is a live version of your booklet.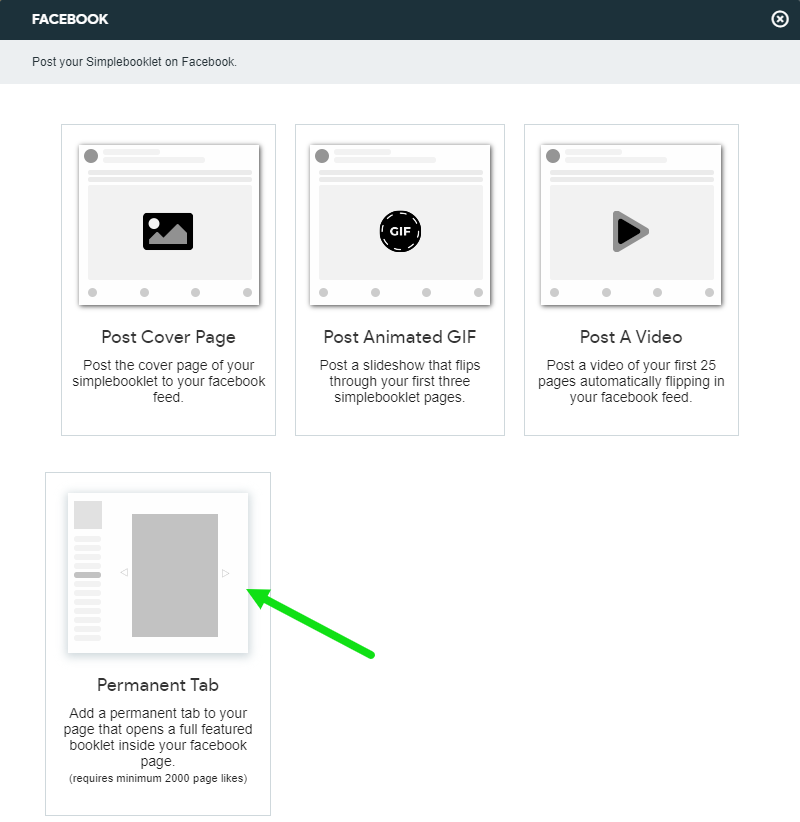 An animated gif of the first 3 pages of your Simplebooklet.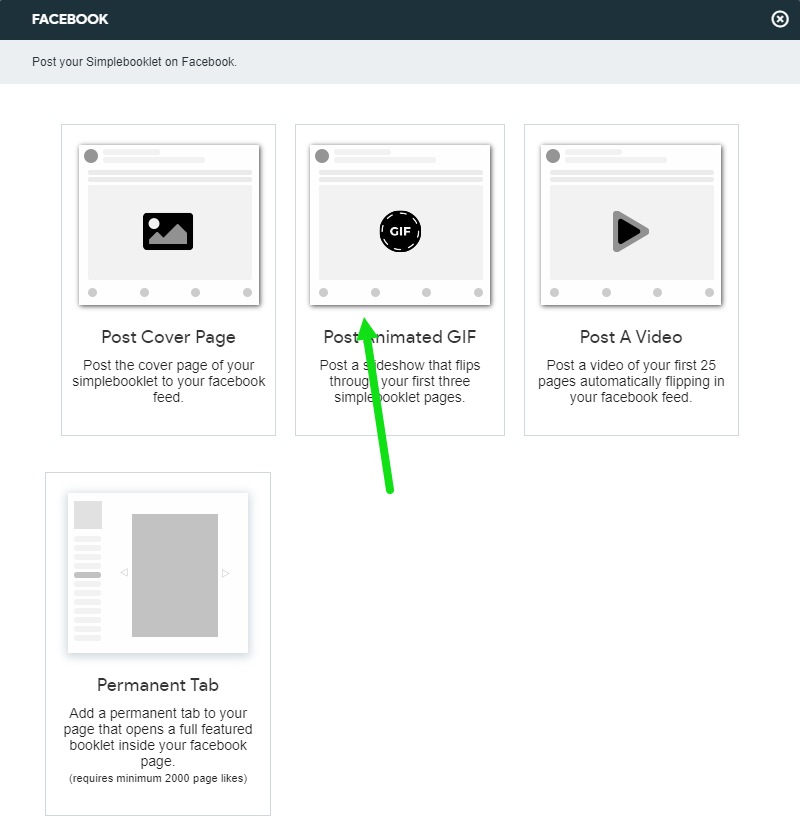 A video version of up to the first 25 pages of your Simplebooklet.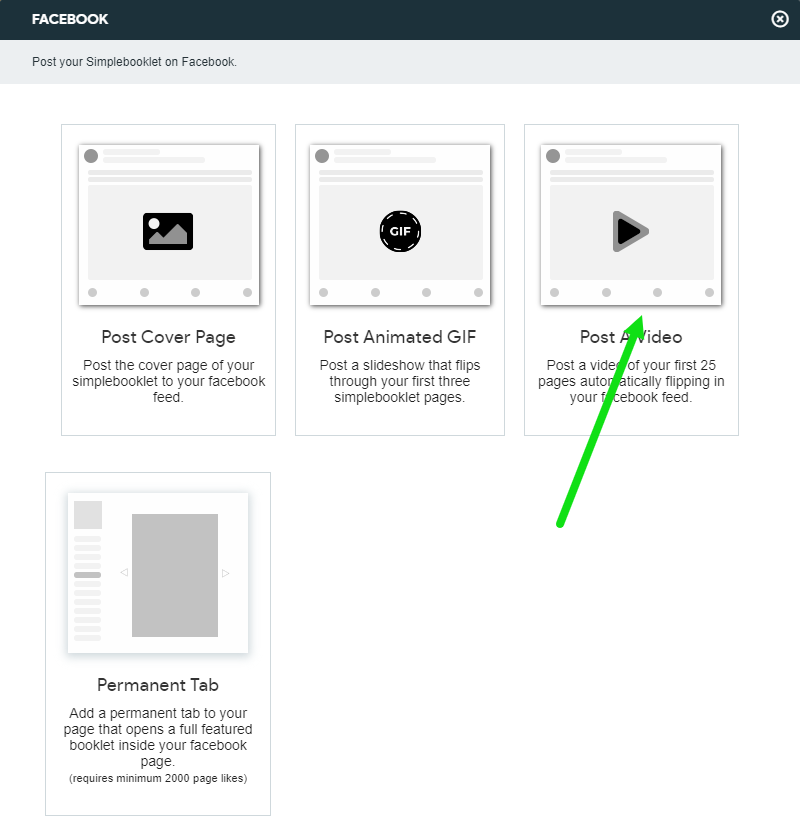 Your video will record automatically, adjust the transition, the time between transitions whether or not credits appear on the next page.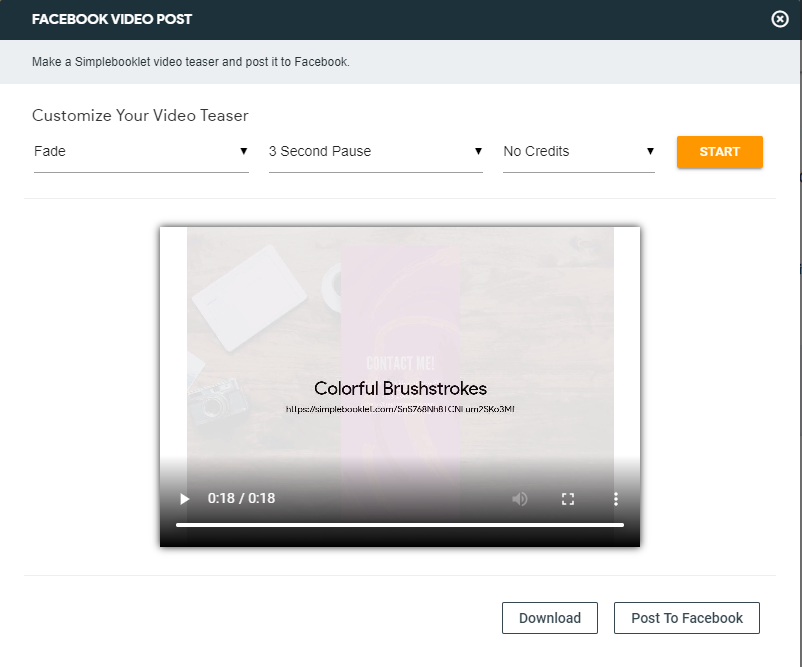 The animated GIF and Video are effective in capturing the attention of the facebook user.
Did this answer your question?