Shopify Integration
Shopify Integration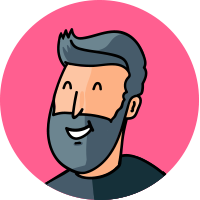 By Scott.Brownlee
updated about 1 year ago
Shopify is an incredibly easy platform to set up and sell your products, but suffers from the same problem all destination sites do on the web. How do you get people to find your store in the first place. You've got a beautiful online store full of amazing products, but it's like your store is sitting at the end of a long road. Customers just aren't showing up. You can build dynamic catalogs, flyers, and brochures for your Shopify products on Simplebooklet. Instead of waiting around for customers to find your store, use Simplebooklet to promote select products from your store across multiple digital channels.
You can import as many Shopify products as you want into your Simplebooklet pages and booklets.
When a customer taps the Add To Cart button, your product is added to your Shopify cart. When the customer taps check out, the customer is redirected to your store with the items in their checkout cart. No transactions take place on Simplebooklet.
Connecting To Shopify
To connect your Shopify store with your Simplebooklet account, you need to first add the Simplebooklet app to your account through the Shopify App Marketplace.
tap ADD APP for the Simplebooklet app.

Click VISIT THE SHOPIFY APP STORE

Search for Simplebooklet on the app store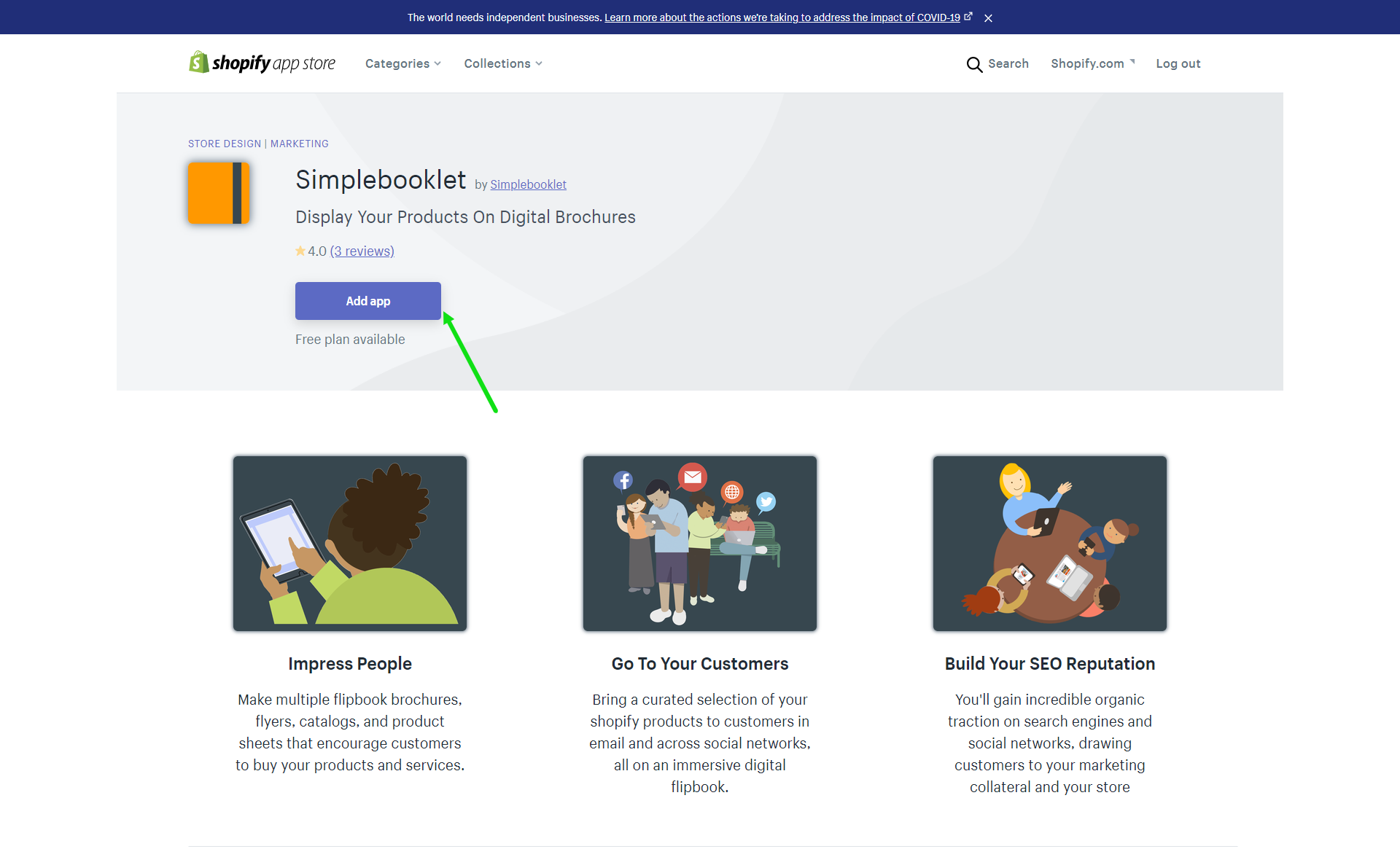 Click ADD APP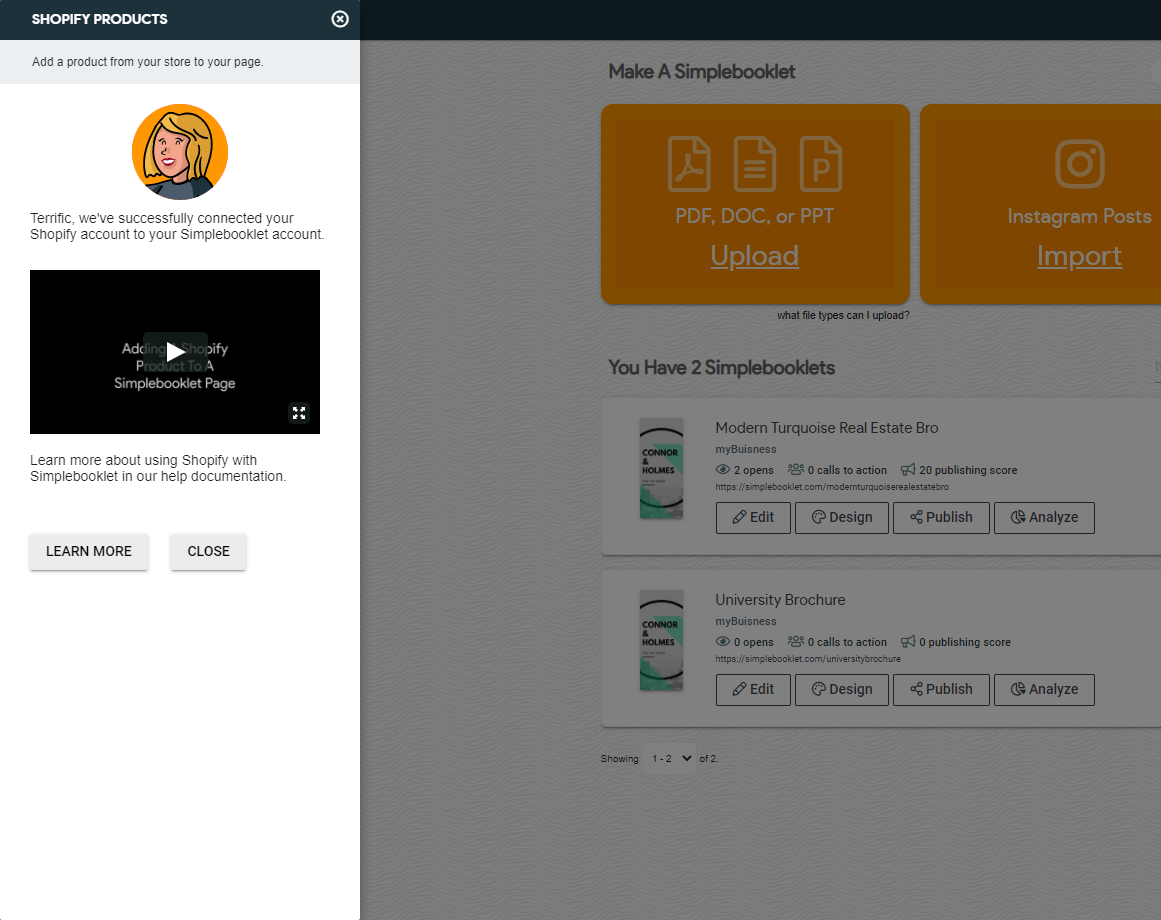 This will return you to Simplebooklet (or ask you to login if you aren't already).
You will now have access to all your products in your store in Simplebooklet. You only need to do this once. After that, every time you log into Simplebooklet, you will have access to your latest products in your Shopify store.
To learn how to add Simplebooklets to your Shopify webpage, see: https://docs.simplebooklet.com/article/142-adding-shopify-products-to-a-simplebooklet-page
Did this answer your question?