Analytics Overview
Analytics Overview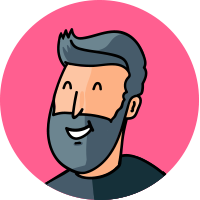 By Scott.Brownlee
updated over 1 year ago
Understanding where your audience is coming from, what devices they use, and how they engage with your simplebooklet microsite will help you improve your engagement with your customers and audience. You can view your all time analytics or select a date range for activity.
Simplebooklet provides an analytics page which can show you the following:
ROI (return on investment)
This will provide you a Return On Investment that you have achieved with your Simplebooklet.
Acquisition
This will provide you insight into how many times your Simplebooklet has been viewed, where customers are arriving from, and what device is used to view your Simplebooklet. It will also provide you with an overall score of your acquisition efforts and make suggestions to improve.
Engagement
This will provide you with insight into how customers are engaging with your Simplebooklet microsite content. You'll learn what menu buttons in your microsite navigation customers are using, what points of contact a customer is using in your contact us menu, where they are sharing your microsite, and what call to action buttons you've added to pages are being tapped. You'll also be provided with an overall engagement score with recommendations on how to increase customer engagement.
Savings
A significant part of the benefits of using Simplebooklet microsites for your marketing collateral is the cost savings. We highlight how much it would have cost to reach the same number of people if you had used printed collateral, how much you would have to spend to reach the same number of people through search results using paid ads versus the organic discovery of your microsite, and the cost of engaging the same number of people on social networks using paid ads versus organic feed discovery.
Did this answer your question?