Push Notifications
Push Notifications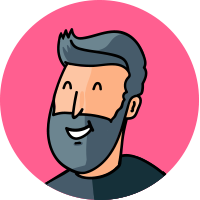 By Scott.Brownlee
updated about 1 year ago
Web push notifications allow your customers to opt-in to timely updates from your Simplebooklet and allow you to effectively re-engage them with customized, relevant content. You can reach your customers even when they're looking at other sites. Your customer subscribes with just one click - no need to enter an email. Studies have shown that notifications have 30x conversion rate over email. best of all, web push notifications appear similar to native mobile push on many smartphones even if you don't have an app.
IMPORTANT-Notifications is a BUSINESS Plan Feature
Web push notifications are notifications that can be sent to a user via desktop web and mobile web. These are alert style messages that slide in at the top or bottom right hand corner of a desktop screen, depending on the operating system, or appear on a mobile device in a manner nearly identical to push notifications delivered from apps. Web push notifications are delivered on a customer's desktop or mobile screen anytime they have their browser open — regardless of whether or not the user is on the website.
Web notifications are a permission-based marketing channel. Before receiving a web push, your customer has to opt in to receive them. They do this from a request to receive notifications that we display when your Simplebooklet first loads or from the menu button to subscribe that you can opt to turn on.
PRO TIP
Be careful to not abuse the notification push. Subscribers to your Simplebooklet will lose trust and unsubscribe if you continuously push out messages.
Browsers
Chrome, Firefox, Opera, Edge and Safari currently support web push notifications.
Notifications vary in appearance between browsers and operating systems.
Devices
Web push notifications work on any computer or laptop running a supported browser, whether it is a PC or Mac.
However not every mobile device can receive web push notifications. iOS (Apple) mobile devices do not currently support mobile web push notifications. This means even if an iPhone or iPad has a supported browser like Chrome installed, users cannot receive web push notifications on the device.
Android mobile devices do support mobile web push notifications for users running Chrome, Firefox and Opera on their device.
Examples of web push notification messages
Here's a few use case examples you might send to communicate with opted in web visitors:
Welcome new users with an offer ("Our welcome gift to you — enjoy 10% off your first order!")

Deliver curated picks to retarget users based on behavior (Winter is coming. 5 coats to keep you covered.)

Abandoned cart notifications ("Your items are waiting — don't miss them!")

Recommendations based on a user's behavior or preferences ("3 Little black dresses, hand-picked for you.")

Upsell opportunities to encourage additional conversion ("Spend $5 more, get free shipping.")

Price drop on a favorited or wishlisted product ("Don't miss out — a fave top of yours is now on sale.")
Your Simplebooklet Push Notification
You can access your push notification tool from the PUBLISH tab for your Simplebooklet. Simply tap the Notification Icon to create your notification.

The push notifications tool looks like this: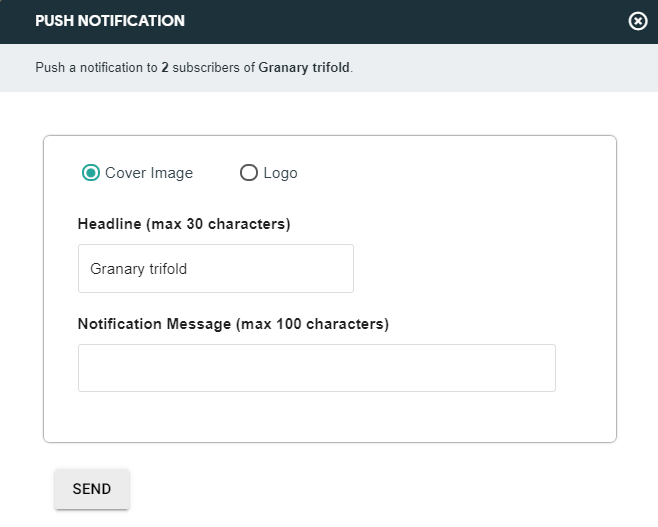 Web push notifications for your Simplebooklet include the following elements:
Notification Headline: You can use a short title or even your business name.

Notification Message: The message sent. Character count varies between browsers. Shorter is better.

Notification URL: This is your Simplebooklet URL.It is where your customer is directed when they click on the notification. You cannot change this.

Notification Icon: This can be your logo or your Simplebooklet cover image.

Browser Icon: The logo of the browser sending the notification. This is included on notifications sent to Apple desktop or laptop computers. This can not be altered or removed.
You can also see how many current subscribers you have to your Simplebooklet. If you don't have any subscribers, you will not be able to send a notification.
Tapping SEND will send your notification immediately to all subscribers. They will see the notification the next time they are on their device or open their computer browser.
Pro Tip:
Subscribe to your own booklet. That way you will see and experience the notification immediately and know what your customer is receiving.
Did this answer your question?