Website Link Hotspot
Website Link Hotspot
By Tristan Petty
updated about 2 months ago
You can add a Link Highlight to redirect your readers to a website of your choice. This is a great option to add at the end of your Simplebooklet, to increase traffic to your website.
To add a Website Link Hotspot:
Click the EDIT tab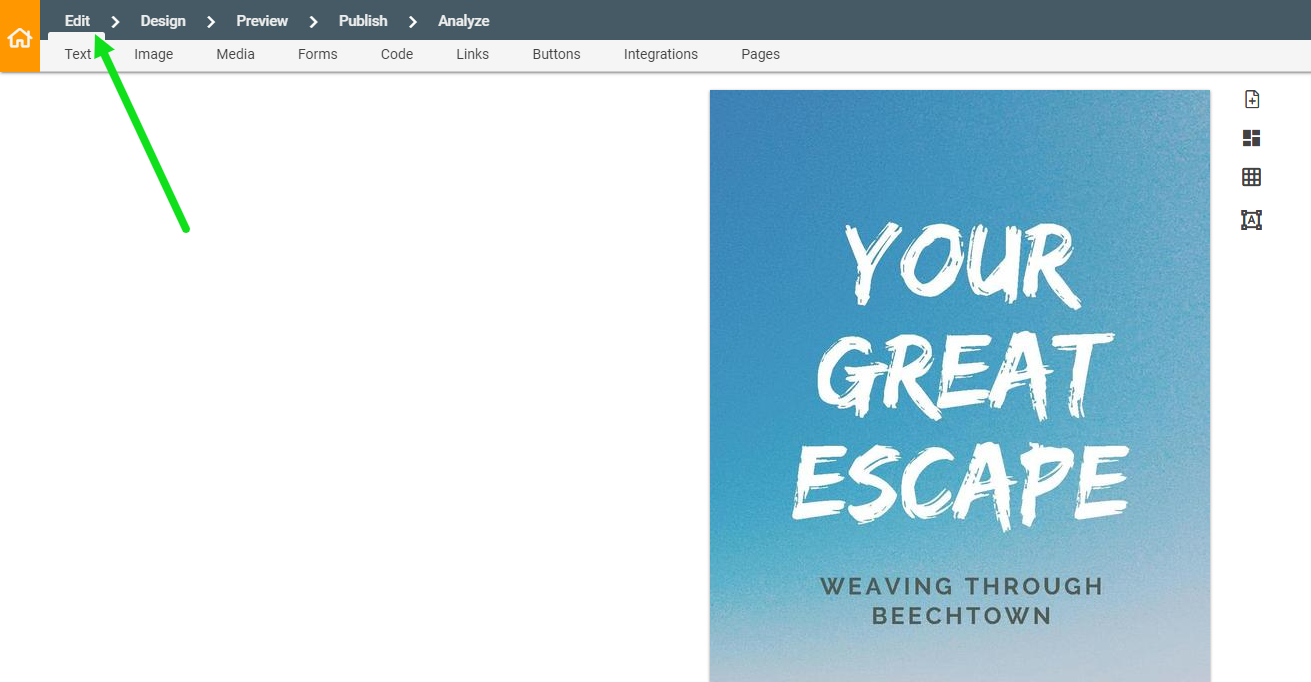 Click the LINKS tab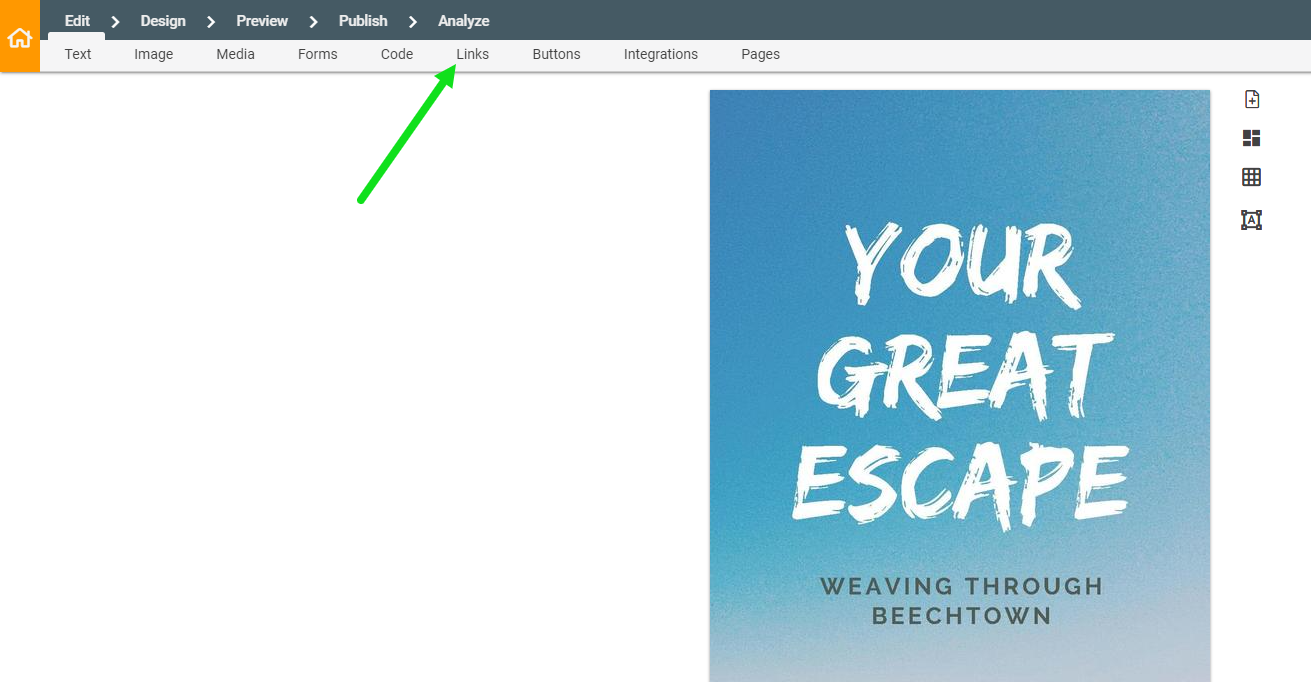 Click CHOOSE YOUR ACTION and then click WEBSITE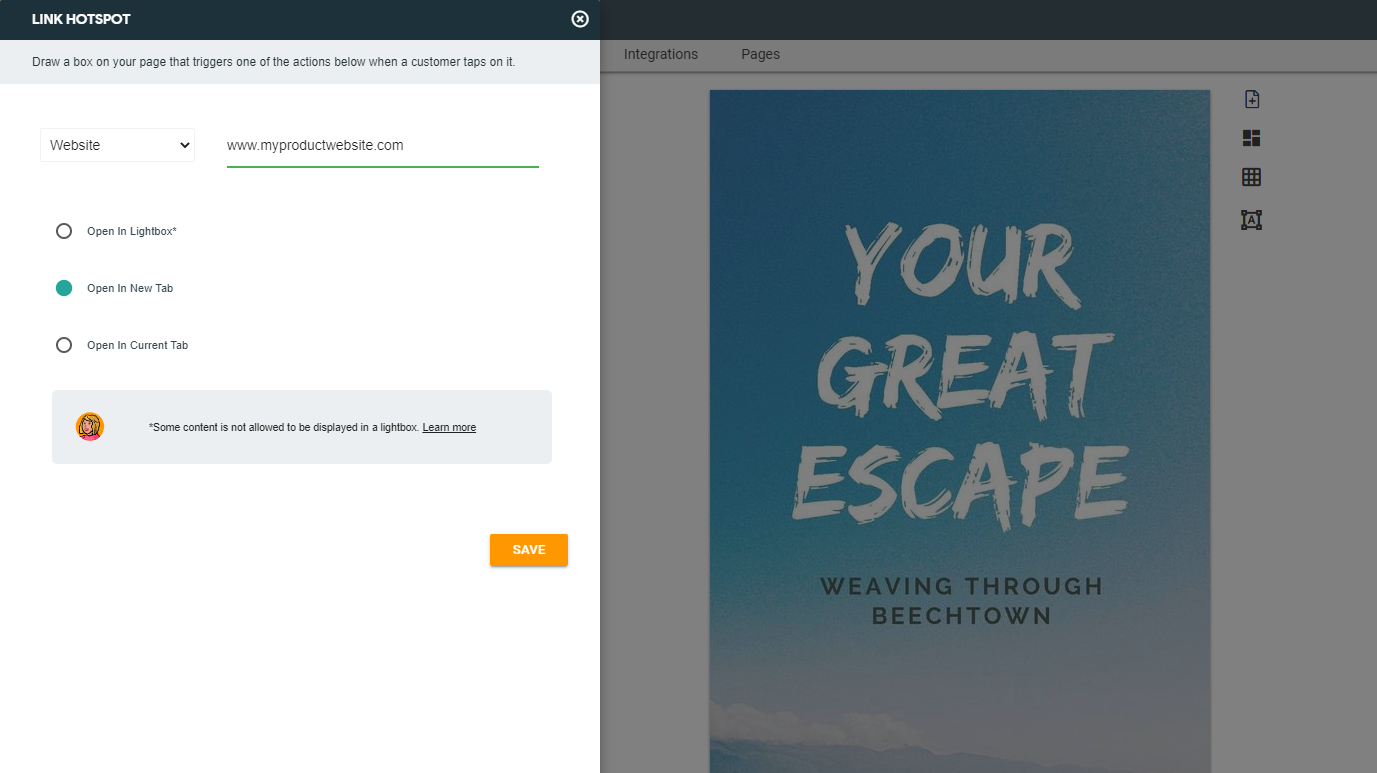 Did this answer your question?