Commonly Asked Questions
Commonly Asked Questions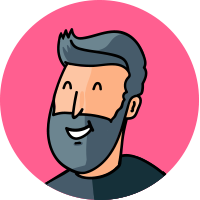 By Scott.Brownlee
updated about 1 year ago
What happens to my Simplebooklets if I cancel my paid plan?
Your account will revert back to a free account. This means that if your Simplebooklet has over 500 views, it will never be deleted. If a free account Simplebooklet does not have 500 views after 9 months, we will delete it to save space.
How do I get my monthly receipt as a PDF?
Go to YOUR ACCOUNT on the dashboard, from the page that pops up, select PLAN RECEIPT.
Use the Browser Print Tool to print your receipt, and then save it as a PDF.
I'm having issues logging into SImplebooklet.
Clear cache history and invalidate login credentials.
How can I ensure that my Simplebooklet wont be viewed or shared without my permission?
On the PUBLISH tab of your Simplebooklet, ensure that rather than set to PUBLIC, it is set to either LINK ONLY or PASSWORD. On DESIGN -> MICROSITE NAVBARS, ensure that the SHARE, INSTALL and DOWNLOAD toolbars are all completely turned off.
What is the issue if I am unable to embed my Simplebooklet into my website/webpage?
Check whether the editing environment you have supports iframe code or embed code that can be copied. Once you know which, go to the publish tab of Simplebooklet to the EMBED CODE section, and pick the option that corresponds with your editor. Copy and paste the code from Simplebooklet into your editor and your Simplebooklet will display on your webpage.
Did this answer your question?