Etsy Integration
Etsy Integration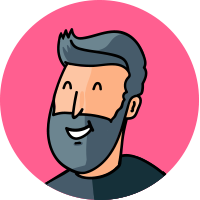 By Scott.Brownlee
updated over 1 year ago
You can add your products from your Etsy store right to your Simplebooklet page. Actually, you can add as many Etsy products as you want to multiple pages of a Simplebooklet. It's a terrific way to promote your products beyond Etsy and get them in front of your customers. Think of it like being a digital door to door salesperson. All checkout and cart functions are still done on Etsy and we'll gracefully send your customer to their cart on Etsy when they are ready to complete their checkout.
Open your Simplebooklet in the EDIT tab.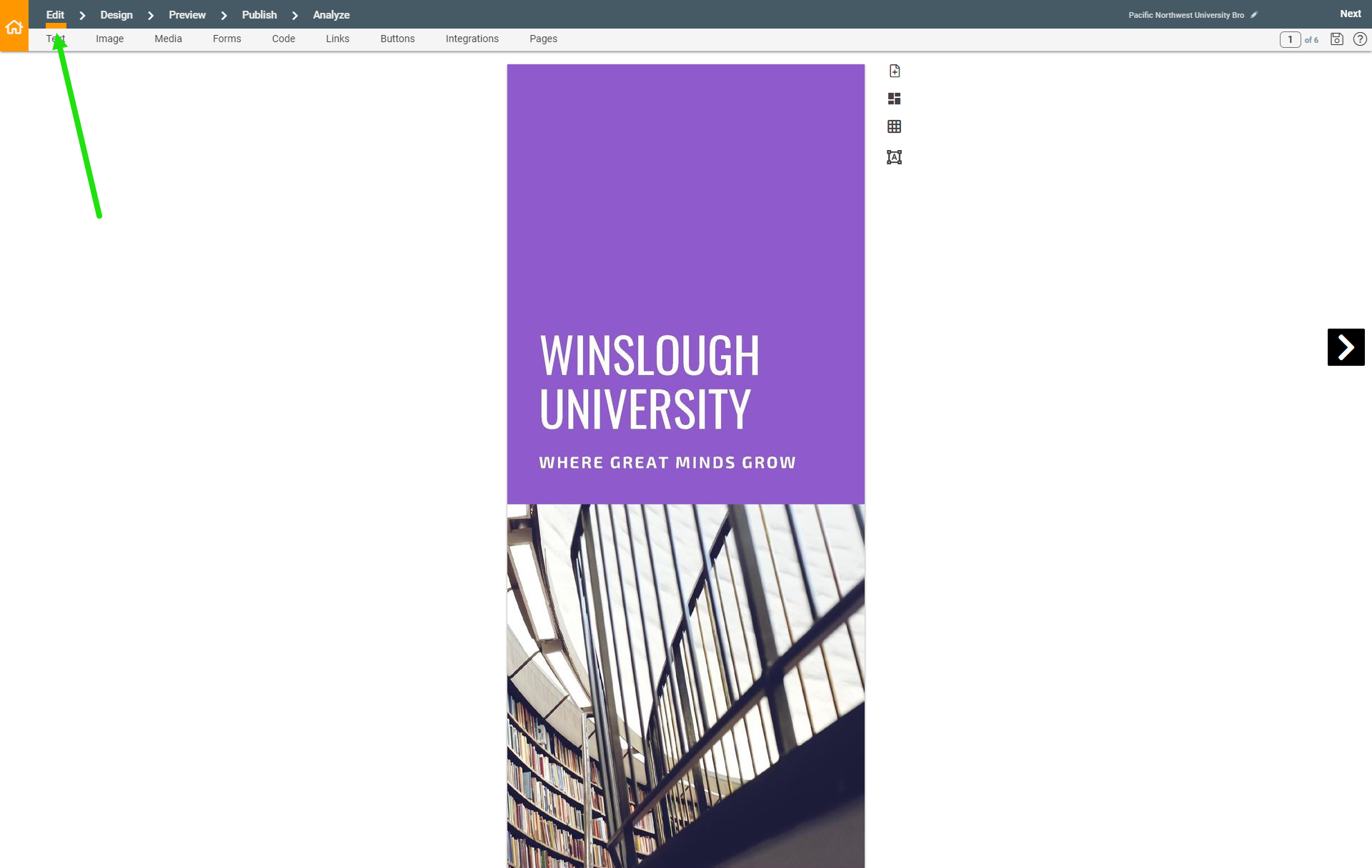 Select INTEGRATIONS.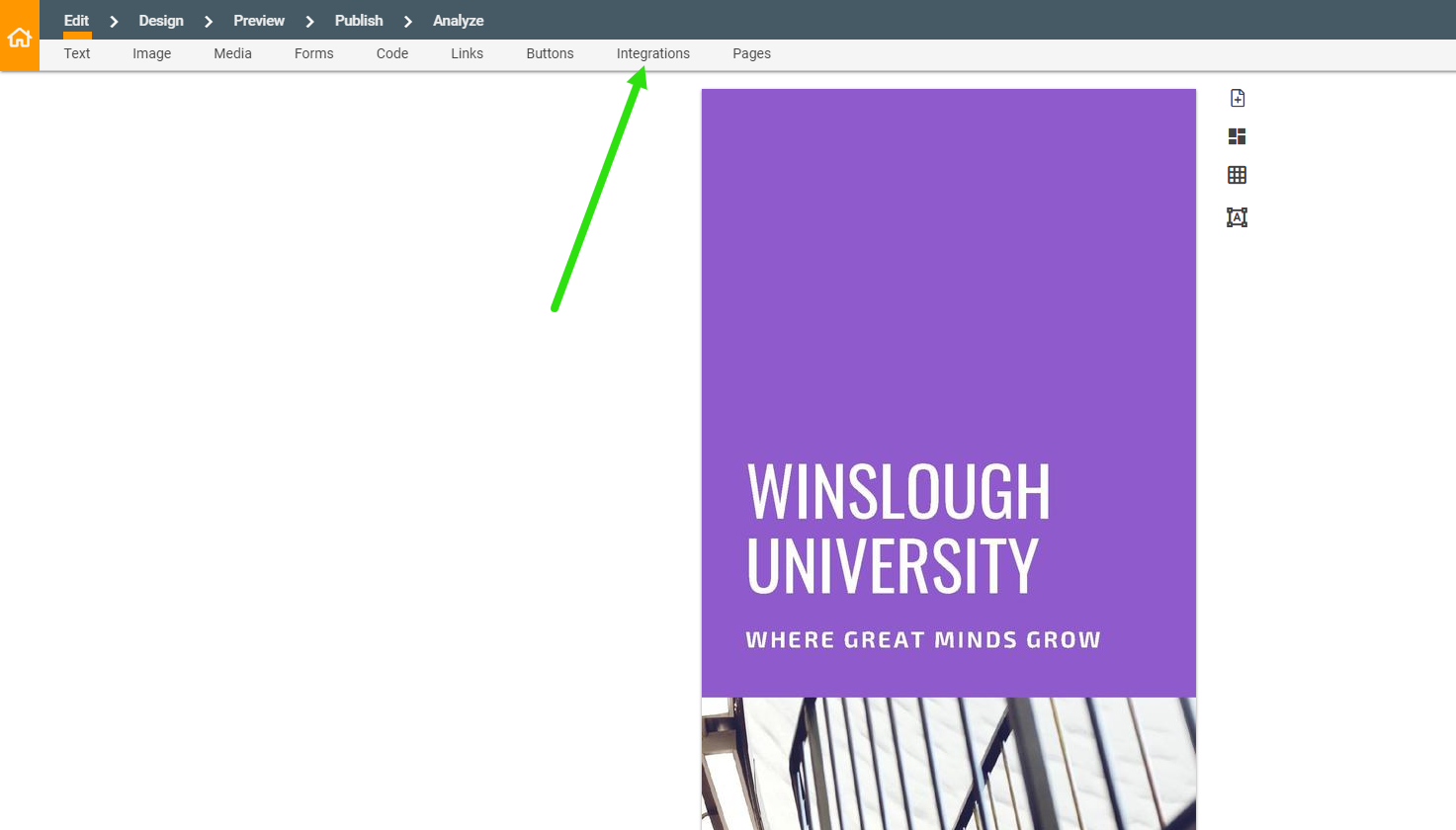 Select ETSY.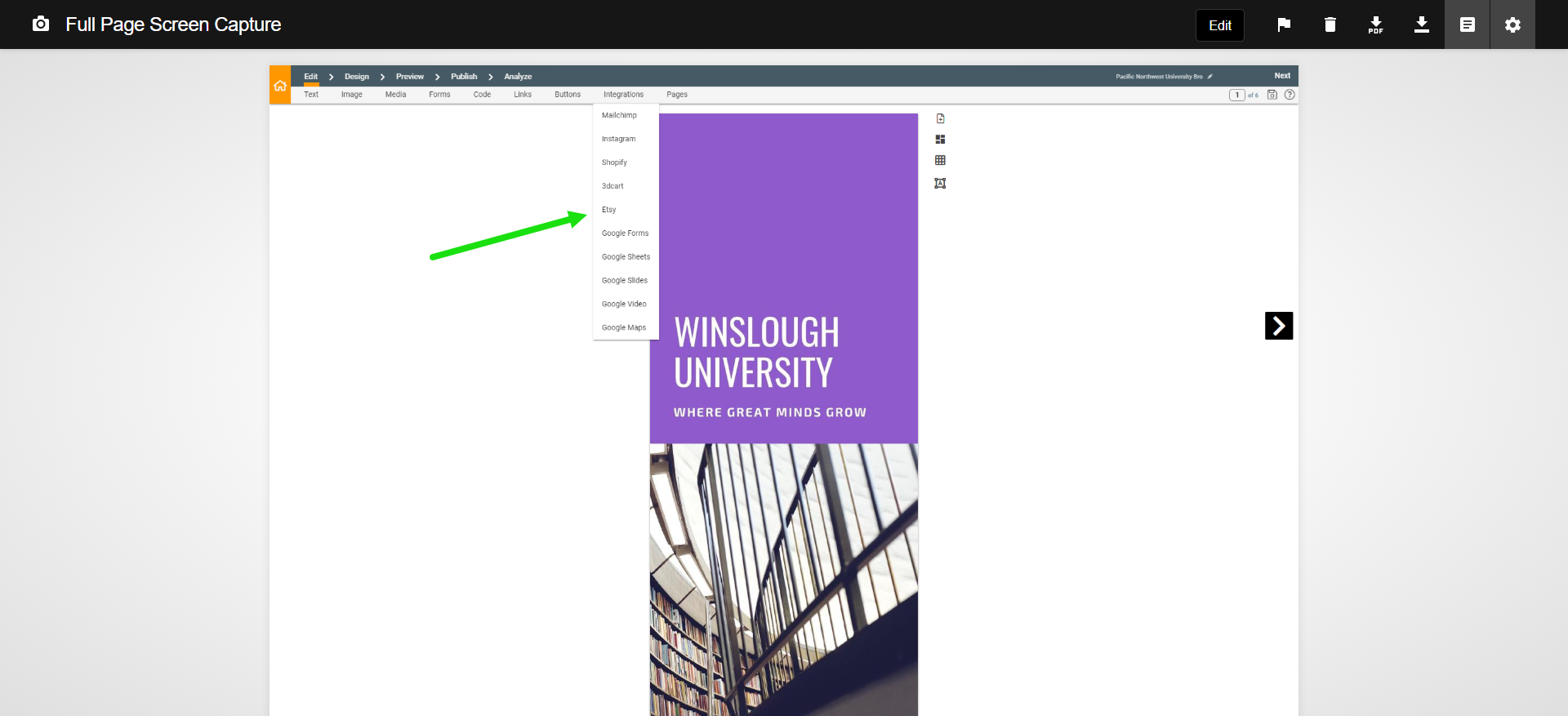 Tap to connect your store and complete the approval with your Etsy Account.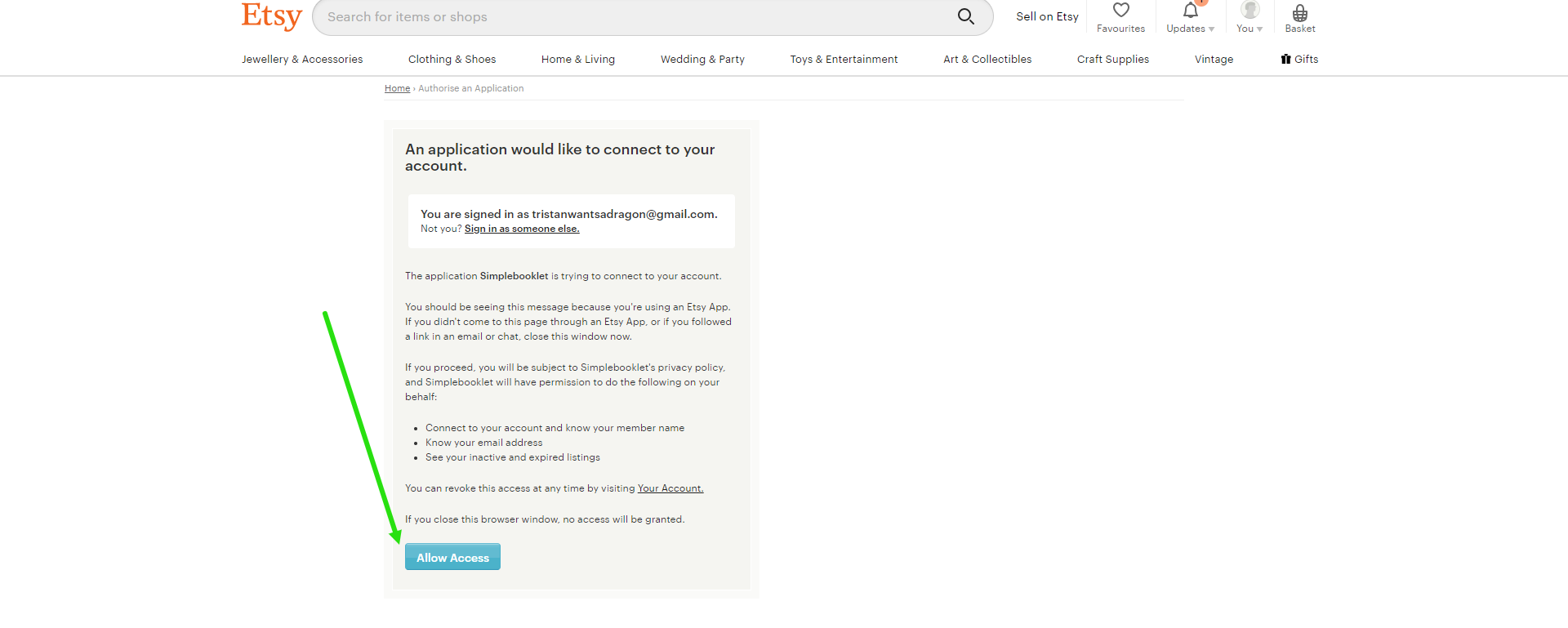 A pop-upbar will now appear on the left, showing all etsy products you have listed, drag and drop products to place them onto your brochure.


To learn how to put your Etsy products on your Simplebooklet, see here: https://docs.simplebooklet.com/article/146-add-an-etsy-product-on-your-simplebooklet
Did this answer your question?