Custom Domains
Custom Domains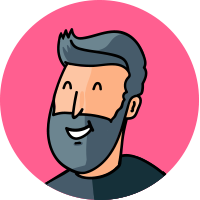 By Scott.Brownlee
updated over 1 year ago
In Simplebooklet, you can use your own domain with your Simplebooklet and not worry about hosting them on your own server. This is because Simplebooklet is a fully hosted service so we take care of hosting all of your booklets and galleries. As Simplebooklet hosts your booklets, you can't download them for use somewhere else.

A custom domain masks the https://simplebooklet.com/ web address of your booklet with your own custom domain such as http://view.mycompany.com/.
You can add as many custom domains as you like and point them to your account, specific galleries, and specific Simplebooklets.
You can apply a custom domain to a booklet, a gallery, or your account in general.

The most important thing to know for your custom domain is the following:

Host/Host Name - this is what will appear at the front of your domain name (i.e. www or booklet or new)
Points To - simplebooklet.com - This is where the customer will be directed instead of your current website
TTL - Time To Live - How quickly the DNS server will tell all the other DNS servers about this redirect

You will need an existing domain name to set this up. If you're registering a domain for the first time, go with one that supports SSL.
Using GoDaddy:
This is a paid feature on GoDaddy, you must have a paid account
If desired create a custom domain name for your site. (This may take up to a 24 hours, but generally happens much faster)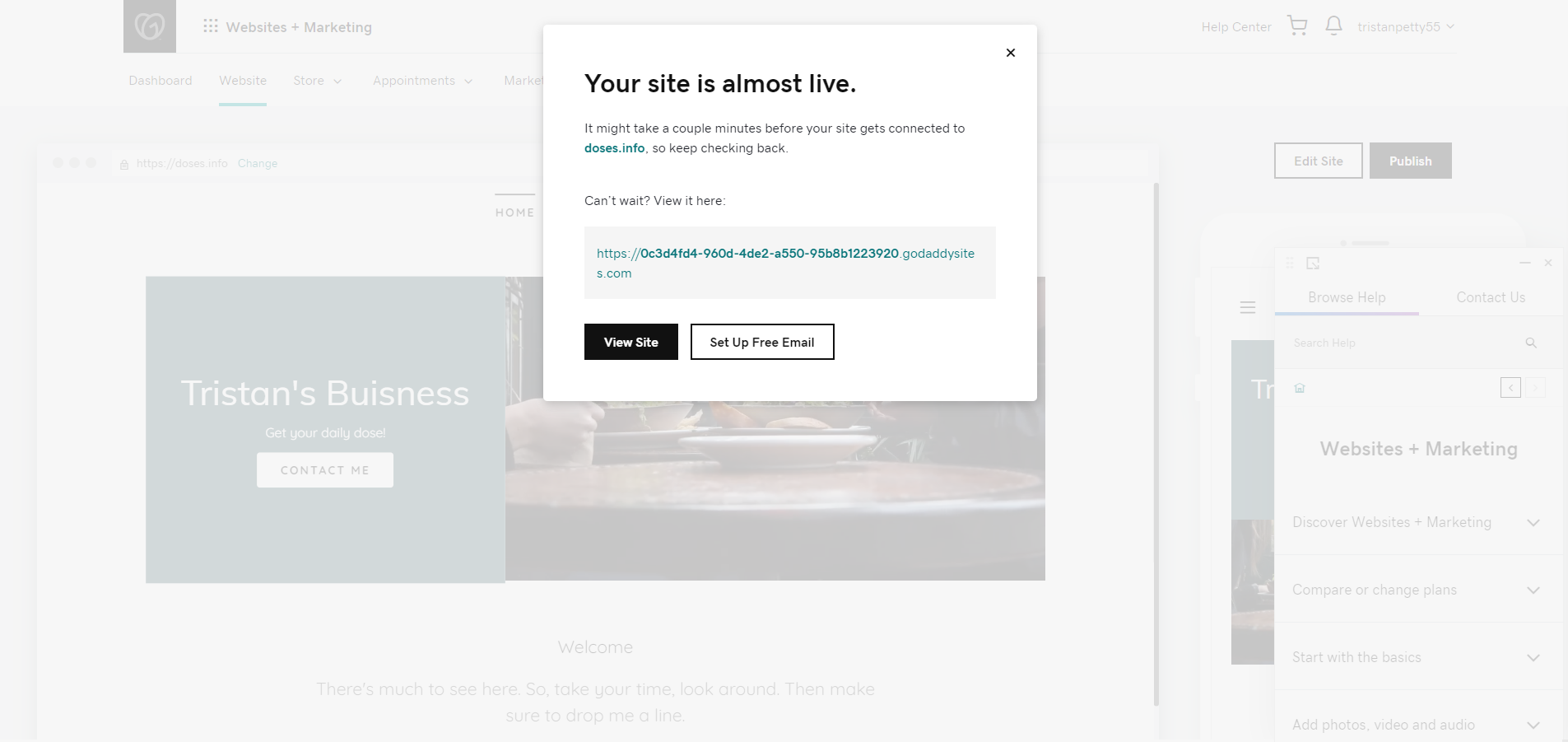 Create a CNAME ('canonical name') record for your custom domain, do this by clicking ADD and selecting CNAME.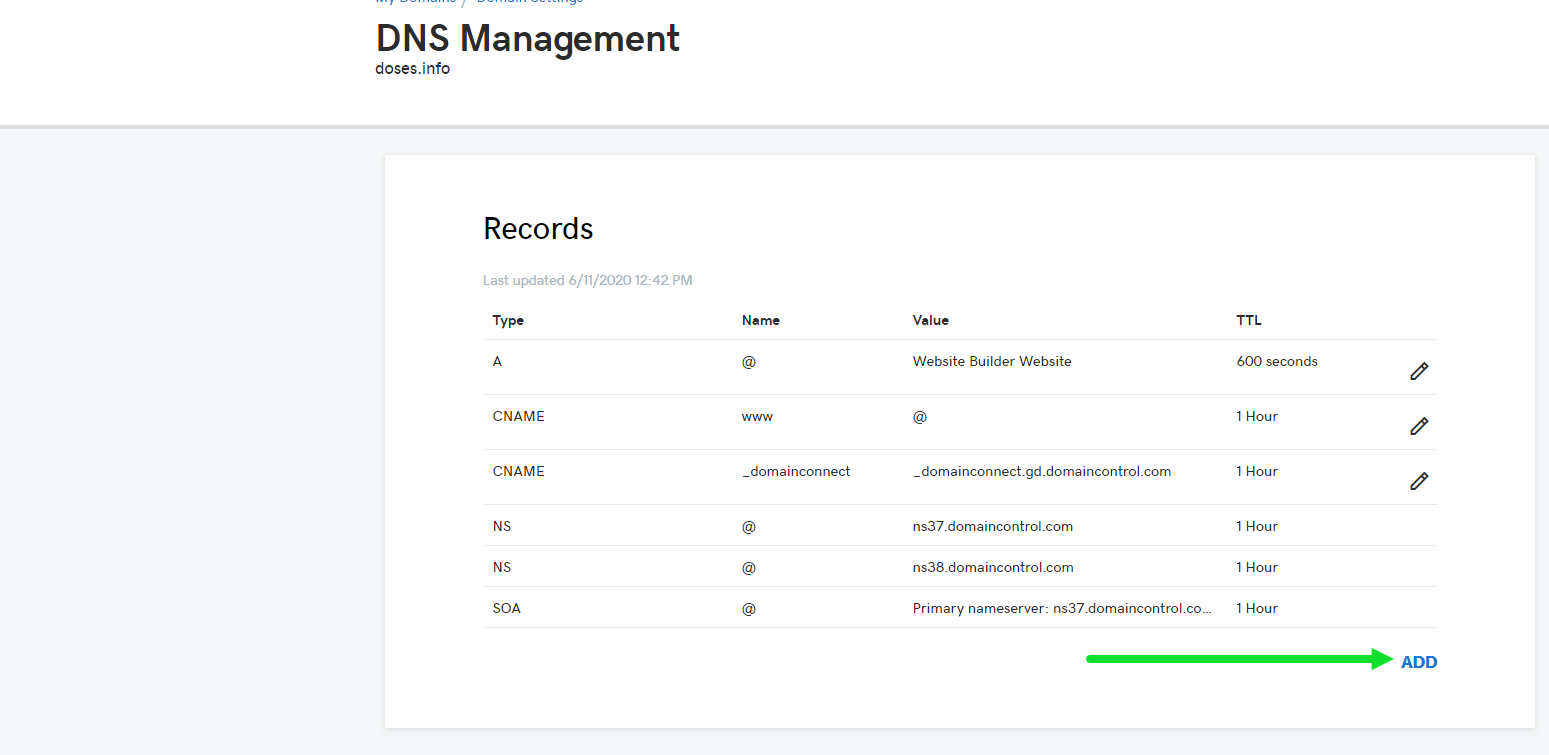 Point it at Simplebooklet's host domain: Simplebooklet.com, give it a host name and set TTL to 1/2 hr.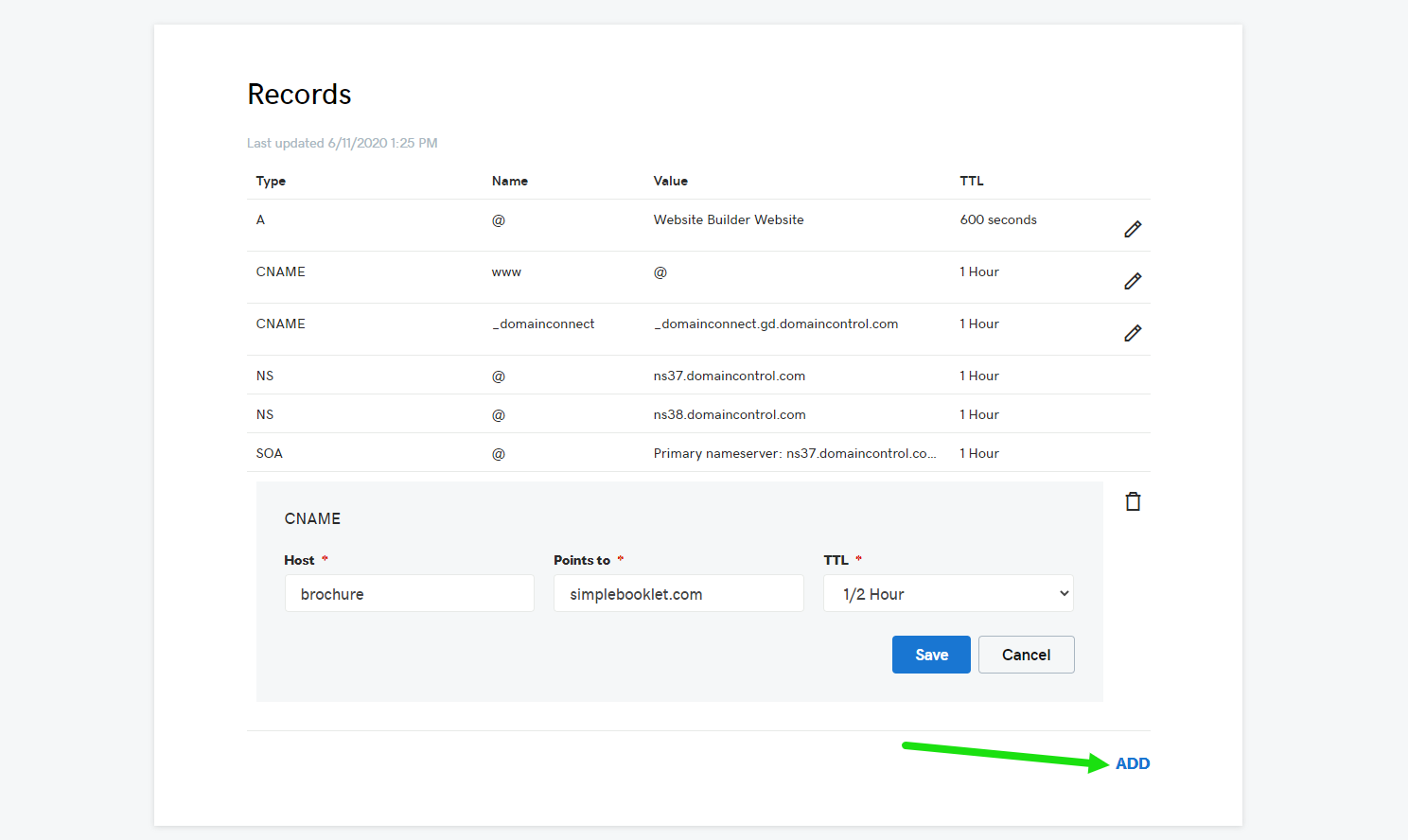 Go to the Custom Domain section on the lefthand toolbar in DASHBOARD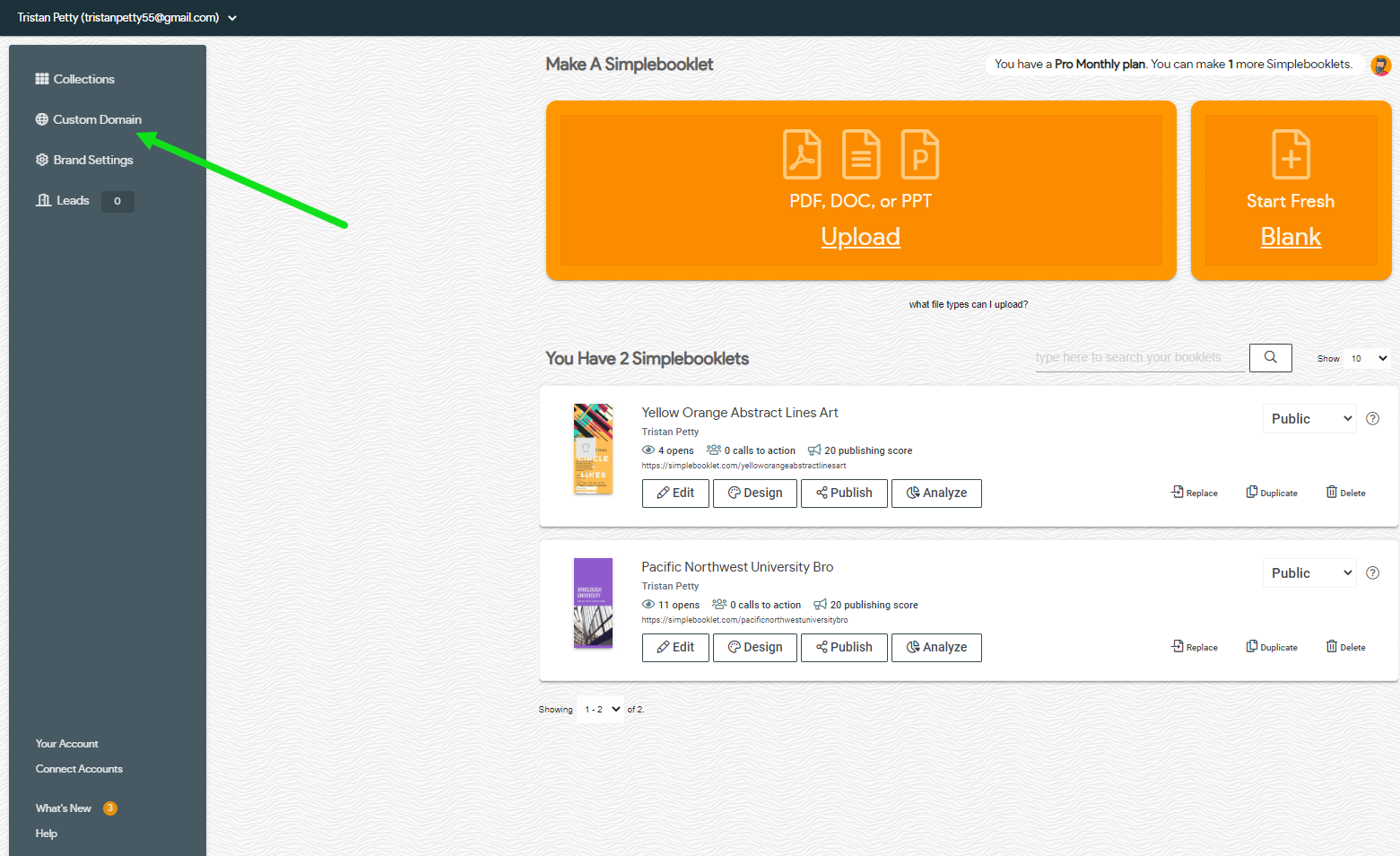 Enter your domain in Step 2 and click Submit.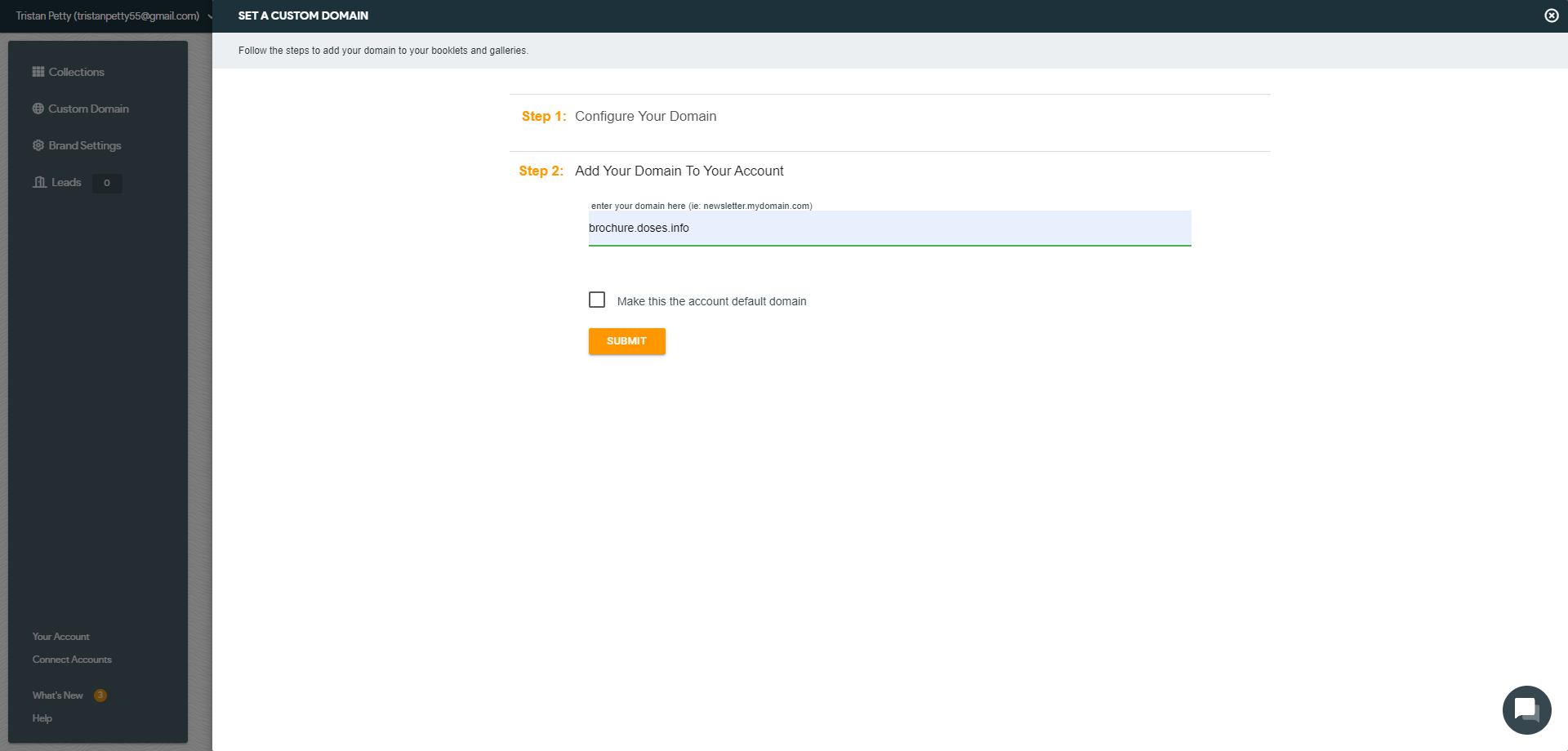 If your CNAME is being propogated properly around the web, you will see a success message. If not, you will need to verify that your CNAME record is set up properly or wait a little longer for the CNAME to be propogated.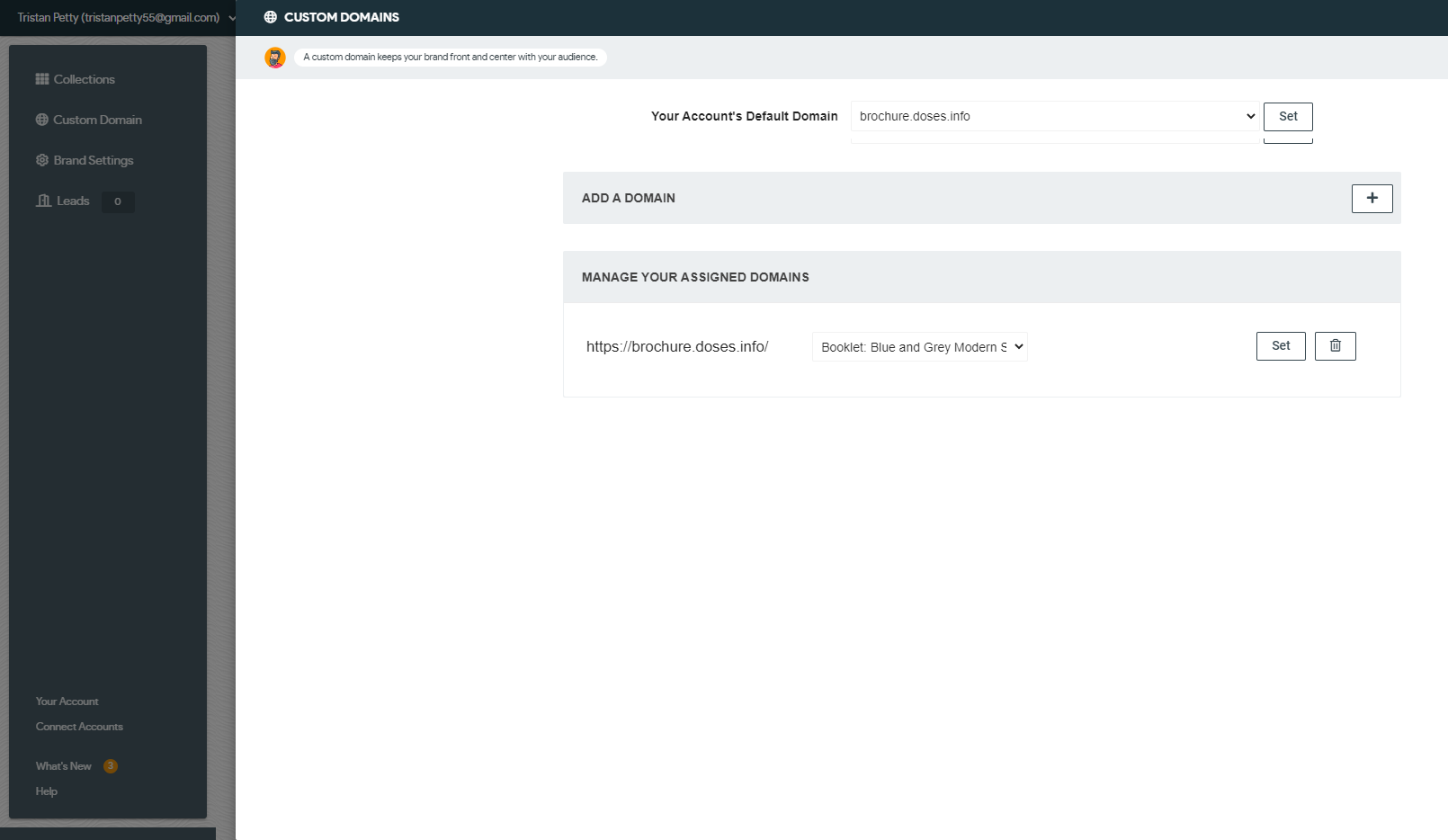 At very end, open a new tab and type your full address to confirm, for this example it would be brochure.doses.info, if successful your brochure should display in this window.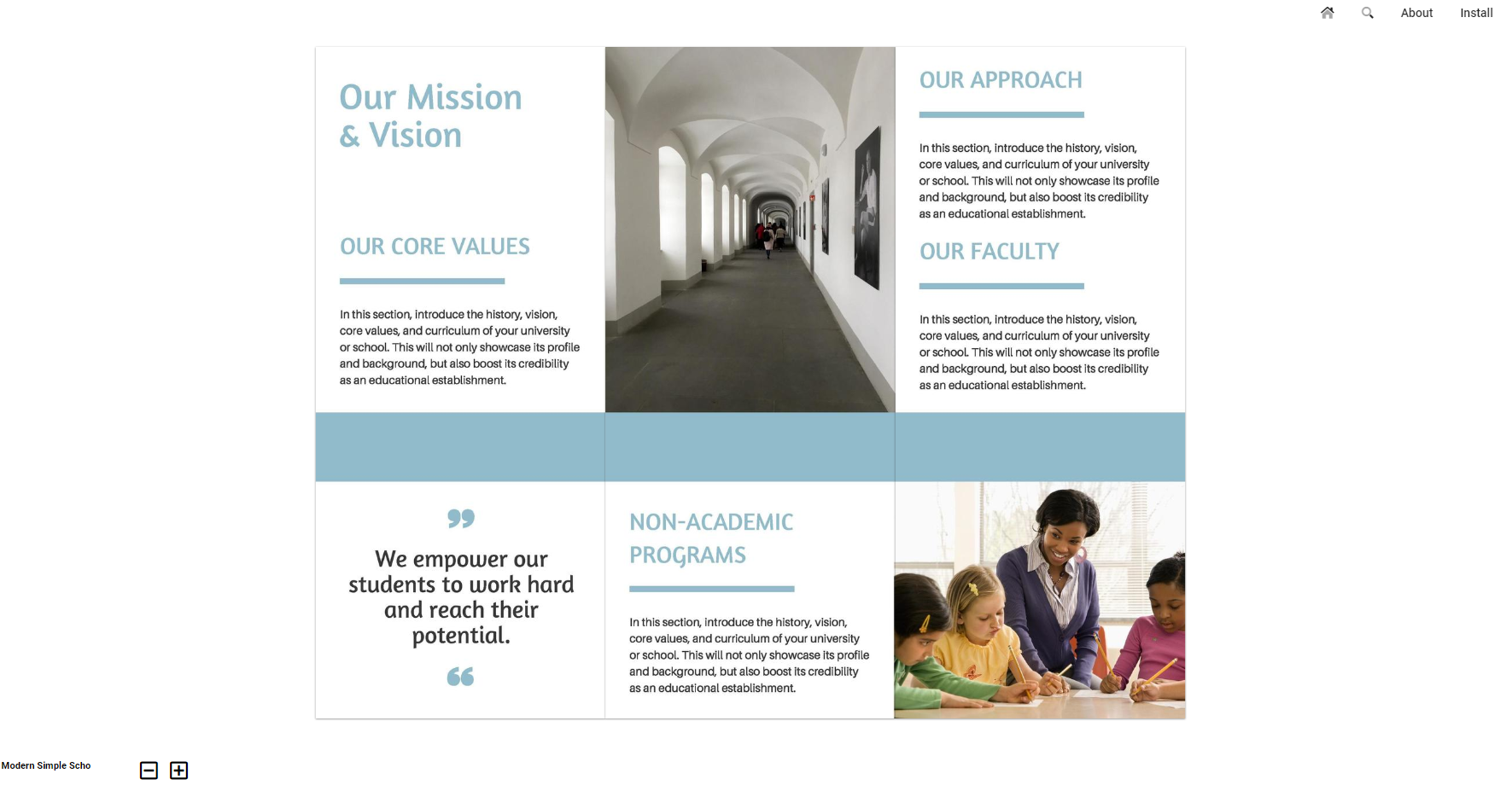 Did this answer your question?