Managing Custom Domains
Managing Custom Domains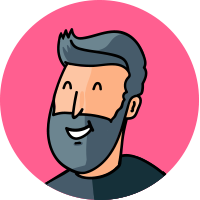 By Scott.Brownlee
updated over 1 year ago
Simplebooklet makes it possible to assign custom Domains to booklets, collections, and as a default for your account. At times, you will want to update these, point them to different content, and even just delete one.

You can do this from the MANAGE button for custom domains on the dashboard.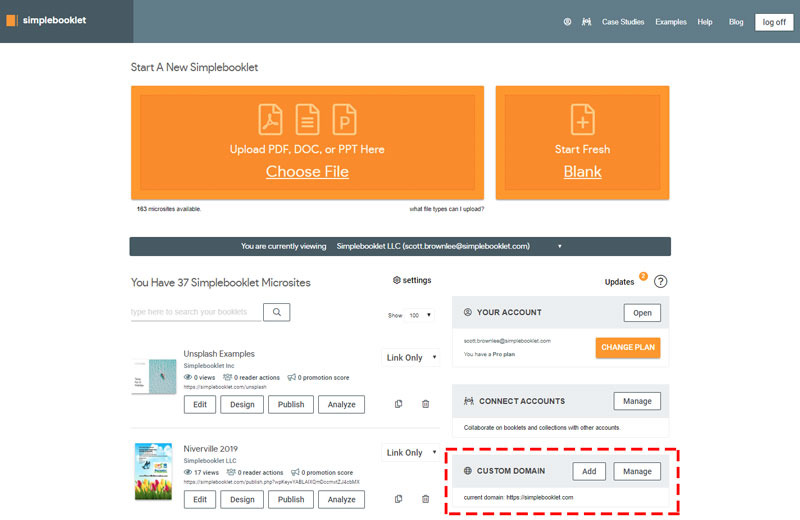 This will open a window to show you all of your custom domains and where they currently direct.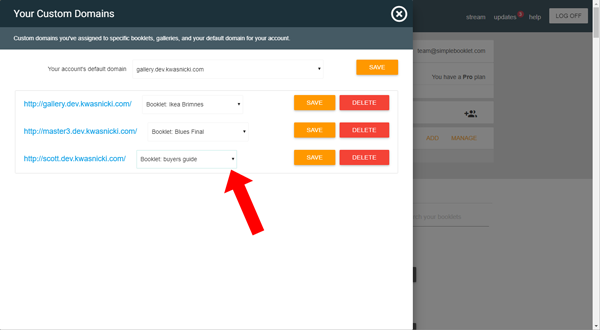 Tap the red delete button to remove a custom domain. You will still need to delete the cname from your hosting DNS provider.

To the right of the custom domain, you will see the location it is being towards. You can use the pulldown menu to select a new destination. The pulldown lists if the destination is a booklet or gallery, and the title of that destination.

Once you've selected the new destination, click SAVE.

The new destination will take effect immediately.

Your account default domain will be applied to all your galleries and booklets in your account. When you add the custom link to your booklet, it will automatically have this domain applied to the URL.

The account default domain will also automatically direct to your default gallery. If you haven't set up a gallery, you should do so now.
Did this answer your question?